Media streamers can be tricky to buy, especially as they are not yet commonplace within UK homes, which means there aren't many people that you can go to for advice on what to buy.  Fortunately, you've no need to seek advice anywhere else as you've already found your way to the right place.
As we consume more content in the form of music, films and TV shows, it is becoming the norm to store your collection in digital format rather than taking up space with cases for your CDs, DVDs and Blu-rays.  Media streamers are great for really showing off your digital photography and sharing those images with a group as you no longer need to huddle around a computer screen but can sit on your sofa and flick through the pictures as they appear on your TV.
That should give you some top level summary of some key functions of a media streamer, so let me give you a few key points on what to look for when buying your media streamer.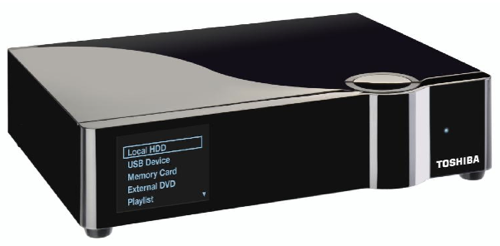 Store or Play
Media streamers in general come as either media storage or media players or players and storage.  You may decide that you simply want your media streamer to act as an interface with your TV, as you may already have a storage solution that meets your requirements and you would rather not disrupt.
HDMI
If you intend to be able to view full HD video and listen to high definition audio, you'll only be able to do so if your media streamer has HDMI ports.  This can mean an increase in the initial outlay but in the long term, with HD audio and visuals becoming the convention, it would perhaps be worth the investment.  It will mean that you're able to enjoy all of your multimedia to its fullest for the foreseeable future.
Playback software
The software that comes packaged with the Boxee D-Link media streamer is a great example of how powerful software can open up the full potential of the hardware.  It is constantly updated and is compatible iOS devices, various streaming services as well as other features.
USB ports
Whether your media streamer has storage built-in or not you may wish to extend your storage options.  If your preferred device has no storage options, this can be supported by an external hard drive.  Even if the device you have does have storage, you may wish to back up all your content just so that all your important files are safe.
Mobile Device
The cherry on top, once you have narrowed your search down, is to have the ability to view your content from a mobile device in the form of either a smartphone or tablet computer.  This for most will make consuming content infinitely more convenient and really increase the value of the media streamer.
So that's the whistle stop guide to media streamers.   There are a large number of devices out there but this should give you a good steer on what it is you need and would like to get from your media streamer.  Let me know if this was helpful and also if you would like any more information.
Is there a media streamer that you have your eye on or even one that you would recommend?  Let me know, I'd be very interested to hear your thoughts.